Book Now
Check In
Check Out
Hotel Names
Rate
* Requires affiliation in the respective organization.
** Best Available Rate Search does not include affiliation rates.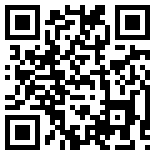 Reviews
Show reviews for

Holiday Inn, Benicia

Recommendation :

Stayed on 08/15/2011

Great place, great value

Clean, comfortable, nicely appointed. Looks almost brand new. Plush towels & plenty of them. Great TV. Very good complimentary breakfast: pancakes, danish, biscuits & gravy, omelettes, bagels, OJ, good coffee etc. Good value.
Days Inn, Davis

Recommendation :

Stayed on 04/12/2011

Excellent stay

Me and husband stayed at this hotel for couple of days on our way to Reno. It was a pleasant surprise, especially the wooden floor. I really like the soap dispenser and the beddings were very comfortable. Front desk and housekeeping were very helpful, knowledgeable and presentable. Breakfast was basic continental but just enough to start the day. On overall it was clean, value for money and we will definitely come back if we happened to be in that area again.
Days Inn, Davis

Recommendation :

Stayed on 05/18/2011
for leisure

VERY VERY PLEASED

MY husband and i as well as our sons stayed at daysinn davisand were VERY pleased with the overall service the front desk was more than helpfull with directions and basic local info .Icalled the front desk in need of assistance and the woman there came to help withen 15 min they were very busy that day as well but when i thanked the lady she no problem that this was her job wow if only more people in this 2011 took more pride in not only themselves but there positions at work thank you days inn davis we all will be back-tonya n fam
Days Inn, Davis

Recommendation :

Stayed on 05/25/2011

Relaxing affordable inn with helpful staff and pleasant pool and grounds

I have stayed at this Inn several times over the last year and on every occasion have had a quiet and relaxing time. The grounds are clean, the pool area is well maintained and the rooms and beds are comfortable. The staff is knowledgable about area attractions and shopping and there is a complimentary expanded continental breakfast each morning in the small dining room. Parking is easy, prices are fair, and the freeway noise is non-existant. It is convienent to downtown Davis and the UC Campus. There is a good supermarket nearby, restaurants; and a greenbelt walking path with a creek that meanders for several miles also nearby. There is also the Davis Health Club avaliable for Inn guests near the facility.
Howard Johnson, Sanmateo

Recommendation :

Stayed on 04/05/2011

Over All...

Nice location. It takes about 5 mins from the SFOrnThe room was newrnEvery thing was remodeled and new flat screen TVrnAnd I like the hard wood floor they have. rnFront disk is available 24 hous no matter when I call they offer the best help